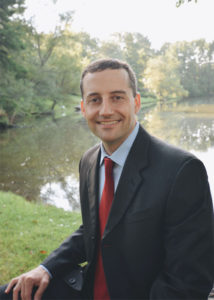 As fee-based financial advisors, we charge a flat fee for the management of your assets. Generally speaking, we take accounts that are $200,000 and above. However, at our discretion, we may take on clients of any size if they are dedicated and disciplined to saving and preparing for their financial future.
Our fees range from 0.75% to 1.5% depending on the size of the portfolio and are all-inclusive of retirement planning and investment management services. Many advisors will charge separately for each service provided. Here again, we reserve the ability to adjust fees lower than the amounts listed here if deemed appropriate.
This mode of fee assessment aligns our interests with yours, as we must work 100% with your best interests at heart in order to protect your assets and help them grow. We do not charge for service reviews or meetings throughout the year.
Charles Schwab, as the broker-dealer, may charge commissions on the purchase and sell of stocks or funds in your account. These are small and in line with industry standards of a broker-dealer.
There can be other charges associated with setting up a company retirement plan: Simple IRA, 401k plan, Defined Benefit Plan, to name a few.
We earn a commission on the sale of insurance products. These commissions vary and are disclosed during the application process.
We provide complete disclosure of any anticipated fees during our initial meeting.
10816 Executive Center Drive, Suite 103
Little Rock, AR 72211
Phone: (501) 503-0001